Big companies with many employees are usually divided by departments and then by teams. This is to track employees better. To communicate with each other to better attain the company's goal, they use technology. This can improve the company's production, increase the worker's productivity, help employees stay on track, and allow employees to communicate better.
Technology has changed the way business works. Gone are the days when people had to send assistants from one department to another to relay a message. More big companies have adapted by using online apps to communicate, send files, and give announcements.
Even though technology provides numerous advantages, it is important to understand how technology should be utilized. How teams communicate should be chosen with care and consideration. It is critical to be efficient when selecting the most appropriate mode of communication for specific information and situations.
Thanks to the technological innovation of apps, the workplace has become efficient and more cooperative. Apps such as Slack have been one of the most innovative, collaborative tools for companies to use. Here are ways apps have helped companies work effectively:
Employee productivity and efficiency
There has been an improvement in productivity for employees because of technology. Supervisors can now track how the employees are productive through an app. If an escalation happens, they can immediately point out the disconnect and effectively coach the concerned employee. This will help employees be mindful of their actions and attain their teams' goals on time. Employees can also use technology by pointing out the tasks that need to be done ASAP. This way, they can finish their assignments on time and avoid over-dues.
Collaboration efforts between teams
By using technology, companies have allowed employees to interact with other employees at a level that has never been seen before. Employees can connect with any one of the employees in different teams, leaders, or coworkers at any time and from any location. Along with this dramatic increase in collaboration comes an improvement in the level of adaptability in communication, allowing co-workers to aid advanced teamwork regardless of which floor the other employee may be on. The partnership of each employee is significantly more engaged, and it is elevated to an entirely new level.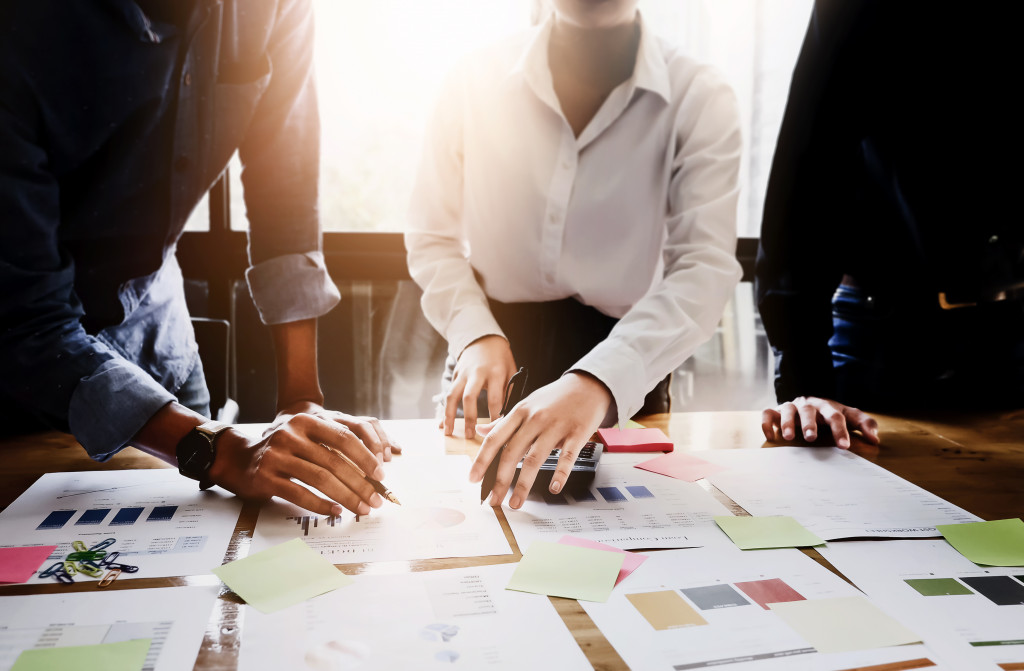 Cost management
Being cost-effective is most of the companies goals. By incorporating technology into their systems, they will obtain reliable outcomes at a low cost.
Securing the business
These days, employees cannot access files easily because technology secures them better. Supervisors can now monitor and save emails, messages, and file attachments by creating legal holds on Slack, even if the employees delete them. There is a need for heightened security, especially for companies that handle payrolls and bank accounts. Now that almost everyone is working from home due to the pandemic, companies have tried their best to secure their systems. They issue laptops that can be accessed with special VPNs so that no one can gain access or hack into them.
On Slack, the legal hold function makes it easy for legal teams, for example, to access the app without calling a professional computer tech. If there is any discrepancy, supervisors will know about it quickly.
Working remotely
Even before the pandemic hit, some companies allow their employees to work remotely. This is good for adventurous employees who want to work and vacation at the same time. They can do their conference via Zoom and other apps. Distance doesn't matter as long as the employee has a stable internet connection; they should be good to go.
It is not a secret that technological advancements have had a significant impact on businesses today. Technology has had a considerable effect on how employees work, how long they work, where they work, and the performance with which they complete their tasks.
Because of technological advancements, the speed and efficiency with which employees perform their responsibilities have significantly increased. Even conventional jobs such as taking notes and brainstorming have become more productive due to technological advancements.
For example, Google allows multiple employees to make real-time changes to a document, removing the need for one central person to capture everyone's thoughts and distribute a document file following the meeting. Gone are the days when each employee would create an individual file to collaborate. Teams can now join everyone's ideas in one document, which they can send to their supervisors.
Over the years, technological advancements have significantly influenced the way employees interact with their employers. Employees are more productive, and companies gain more profits. It is a win-win situation for everyone, thanks to technology.