Many homeowners had undertaken home improvements projects last year. Households and families remodeled their bedrooms, kitchens, bathrooms, and their houses in general. For this reason, Forbes tagged the year 2020 as the 'year of the home.'
But according to Forbes, 2021 will be the 'year of the yard.' Many homeowners will go beyond their houses and pay particular attention to their outdoor spaces. Many families have already pursued outdoor landscaping projects as the year is almost over.
It appears, though, that the landscaping sector will continue to boom in the next years to come. If you're in the construction business, it's a good idea to specialize in landscaping. If not, consider launching your landscaping services now. That said, here's how to start an outdoor landscaping business during this pandemic:
1. Study the landscaping market
The initial step to take is to examine and assess the landscaping industry. As with any kind of business, this step is very crucial in your overall business success. Before taking the plunge, understand how the industry fares in general. Also, see how this market caters to the local needs in your region. Ultimately, learn the pros and cons of launching such a landscaping business before making a final decision.
2. Know your locals' landscaping needs
There's no denying how the landscaping business is thriving during the pandemic. In fact, the U.S. Chambers of Commerce included landscaping companies as those flourishing amid the crisis. Now that we've established that the landscaping business is good, evaluate your local needs. Start by conducting research and performing due diligence. The goal is to see if the local neighborhoods are looking to get landscaping services. If they do, jump-start your business soon!
3. Consider which landscaping services to specialize in
Keep in mind that a landscaping business has a vast scope of work. If you have the finances, manpower, and resources, consider having an all-around landscaping business. But if not, it's best to sit down and think of what to specialize in. As far as landscaping is concerned, you can venture into lawn care service, outdoor gardening, hardscape installation, exterior remodeling, house painting, and power-washing. That said, decide on what kinds of landscaping services you'd like to offer.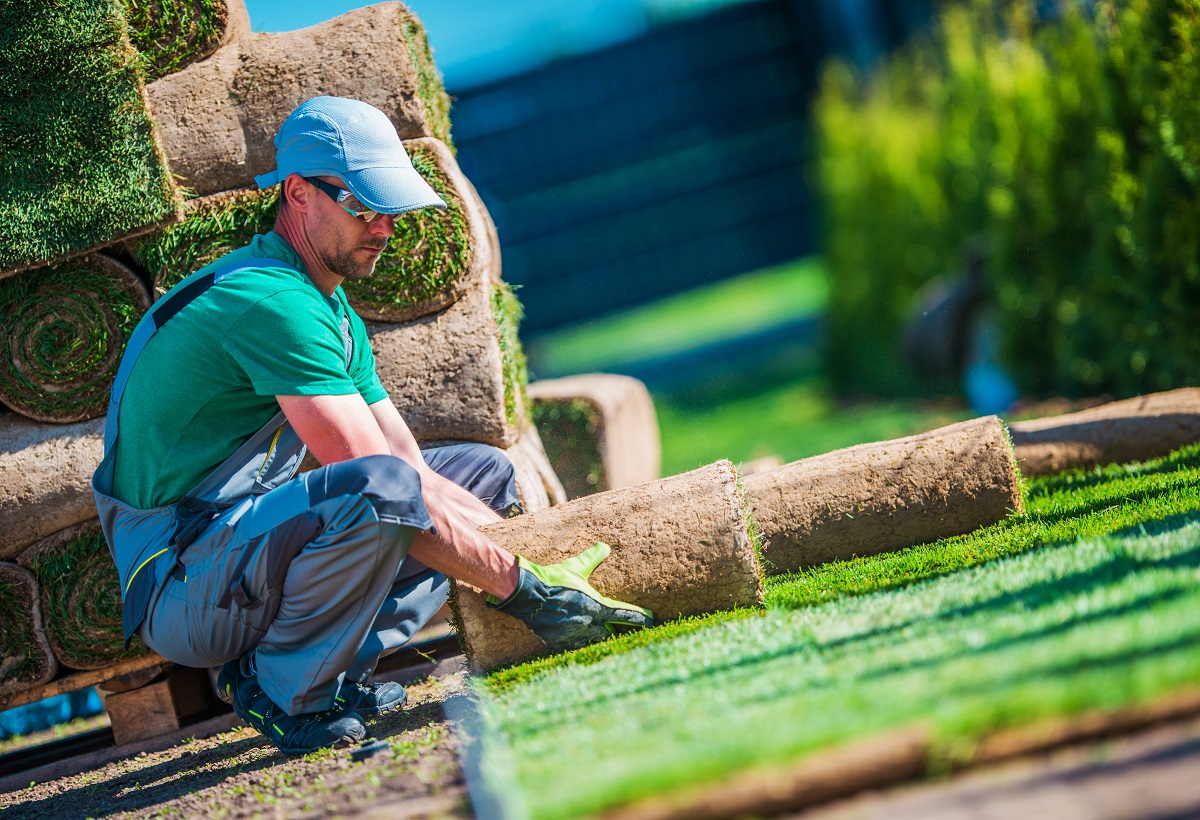 4. Set your budget and finances
Your finances play a crucial part in launching a business. Before earning profits, you must shell out a big amount of money for the capital outlay. That said, be sure to consider the material supply expenses, labor cost, property construction or rental cost, and other miscellaneous expenses. Know that this money you put out is a long-term investment. If you set your landscaping business in the right direction, it will pay off in the long run.
5. Create your team of professional landscapers
When launching and running a landscaping business, you need a team of landscapers. First, it's best if your people have the license to operate and insurance coverage for protection. Second, check to see their fields of specialization: hardscape construction, outdoor gardening, or lawn maintenance. Lastly, factor in their landscaping knowledge, skills, and industry experiences. From there, you can hire people and create a team of professional landscapers.
6. Obtain your construction materials and resources
Before starting a landscaping project, you need to set your construction materials and other supplies in place. Make sure to work with highly reliable and trusted material suppliers. For outdoor hardscape, you need raw materials such as pavers, bricks, and natural stone for installation. If you specialize in lawn care services, you need tools, equipment, and chemical solutions. Use them for grass mowing, weed control, pest control, and tree disease treatment. If you focus on exterior remodeling, you may need construction materials, tools, and machinery.
7. Get the necessary business permit
At this point, you have almost everything in place. Once done, you can go ahead and secure the necessary business permit. First, ask your local authorities what the requirements are and obtain all the required paperwork. Also, make sure to comply with local codes for construction and outdoor landscaping. Lastly, stay on top of legal matters to avoid legal ramifications and business closure.
It's good to partake in helping individuals and families improve their outdoor spaces. Amid the pandemic, consider launching your landscaping business. But when doing so, follow the practical steps outlined above, from studying the landscaping market down to getting the necessary business permit. When done correctly, you'll set your landscaping service on the right footing. Ultimately, you'll earn high profits while improving many outdoor spaces. It's a win-win for your business and your clients.