Opening a furniture business can be hard if you have no idea how certain designs and variations compliment or negate one another. How would you be able to sell a settee if you don't know where it is used or even what it looks like?
Becoming a furniture salesman doesn't mean that you need to know all the kinds and types of tables and chairs because that's impossible. But it does mean that you need to know the popular types and how they differ from one another.
To help you familiarize yourself, here are some of the most common types of chairs, how many people they can accommodate, as well as where they can be used within and outside of the house.
Accent Chair
An accent chair can accommodate an individual and provide them comfort as they relax on the chair. It can be in the form of a leather club chair, wing back chair, Lawson chair, barrel chair, or an English rolled arm. Most accent chairs are placed in strategic places inside the living room.
When paired with a matching ottoman, the accent chair can also become a decorative piece that adds color to your interior design. You can intentionally put together color coordinated but differently styled accent chairs to make your living room more exciting.
Ottoman
This type of furniture is usually partnered with an accent chair. It can serve as a footstool to prop your legs on while you're sitting on a chair. On some occasions, it can also be used as a spare seat for when your other seats are taken.
An ottoman is an upholstered chair that has no arms or back, but it can also be created with the intent of becoming a storage unit. In that case, the stuffed seat will be hinged on the side to form a lid.
Couch
This type of furniture usually has only one arm, or sometimes without one, because the term "couch" comes from the old French verb "couche," which means "to lie down." If it were made with arms, people will have a hard time lying down on sofas or couches.
A couch can also be called a settee, futon, or chesterfield in some places. It can seat two to three people at a time. Although it usually doesn't have arms, some variations and designs can include two arms.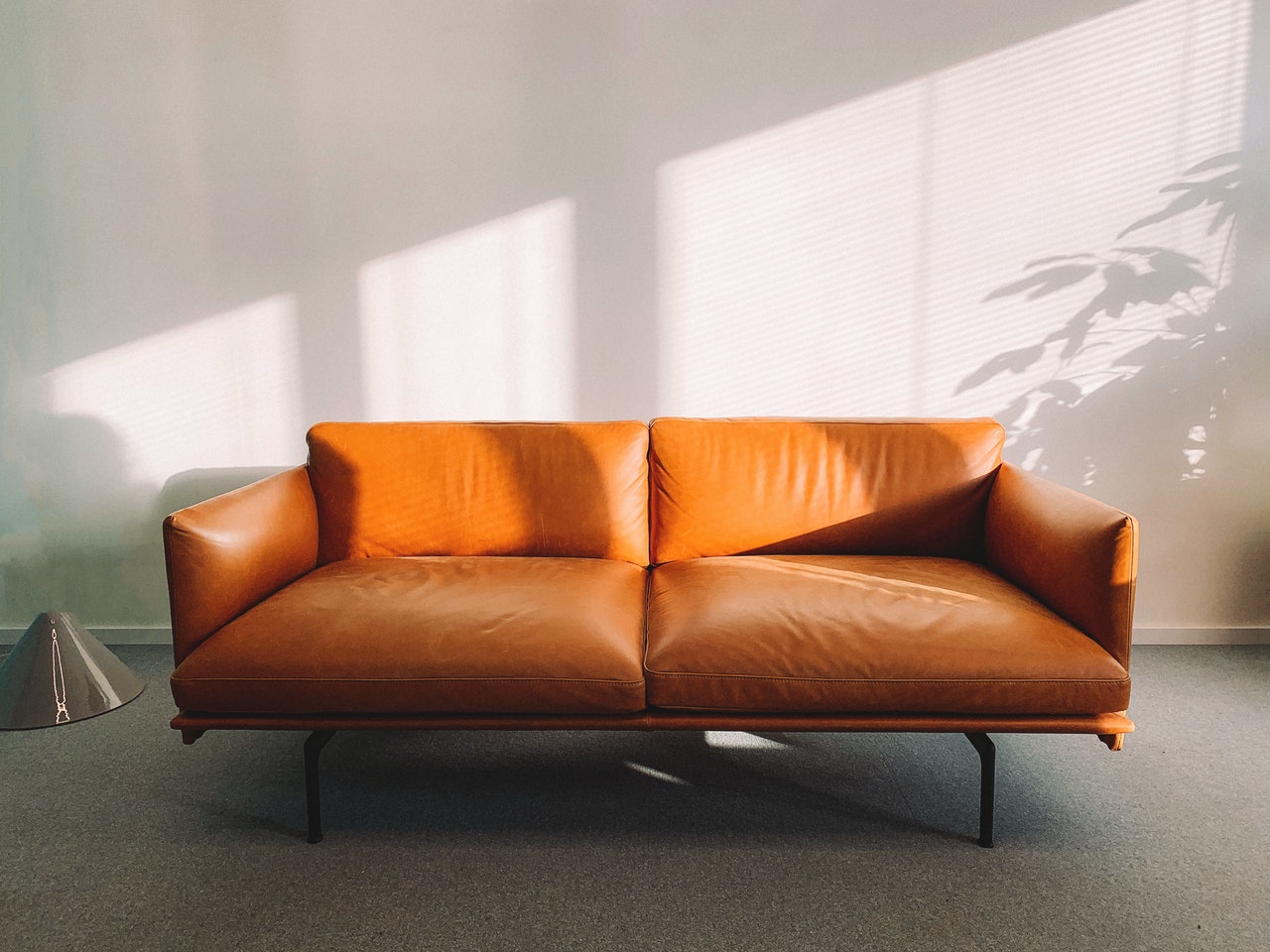 Love Seat
These can accommodate two people at a time and are intentionally smaller than most to facilitate closeness between two people. Love seats are usually upholstered pieces that can be found in most living rooms.
Another variation of a love seat is in the form of an S-shape, which allows the people sitting on it to see one another while keeping a modest space in between. This type of love seat is also called a courting bench or gossip's chair, which is why it is important that the two people can maintain eye contact and are within arm's reach.
Bench
A bench is usually placed at the end of the bed or in front of a piano. It has no arms or back that you can lean on, but it can double as a small storage area under the seat in some designs. Benches are perfect for small spaces and random spots in the house that feel empty.
You can also place a bench in front of a vanity mirror in your bathroom. Or as part of your dining table for a more contemporary design. A bench can accommodate more people on the dining table compared to a chair. Plus it consumes lesser space because it can be hidden beneath the table after use.
Sectional
A sectional type of sofa is formed by several pieces that, when put together, can appear as an L-shape, J-shape, U-shape, or semi-circle. Sectionals are commonly found in living rooms that have open floor plans, which can accommodate big furniture.
There are also types of sectionals that have no permanent arrangement, so you can organize it however you want. Sectionals are commonly made up of two pieces, or as many as ten or more depending on the space it will be placed in.
Chaise Lounge
This type of furniture usually has a long reclining seat where you can prop up your legs on. A chaise lounge also has a leaning back so that your back can be arched in a comfortable position while you lay on the chair.
A chaise lounge can also refer to deck chairs and sun loungers that are used for outdoor recreation. You can typically see these types of chairs on beaches or near swimming pools and are home to sunbathers during the summer.
After you're done learning the main differences and similarities among these chairs, you can now move on to other types of furniture. There are tables, desks, cabinets, boudoirs, and so many others that you have to familiarize yourself with before opening up your business.