Localscaping is the local government's solution to sustainable gardening in Utah. The primary goal is to create a landscaping approach that takes the complexity of landscape design and simplifies it to create landscapes that thrive in Utah's semi-arid, desert-like climate.
The collective landscaping choices of Utah's residents comprise of styles from places with vastly different climates, like England, New York, or Japan. The landscape supply that Salt Lake City residents or residents in other cities in Utah use reflect foreign landscapes, which don't suit Utah summers or its desert environment. Keeping plants alive cost lawn owner's money, time, water, and additional effort.
To cut down on unnecessary expenses in maintaining a foreign lawn, the Jordan Valley Water Conservancy District (JVWCD) developed Localscapes, a nonprofit initiative that seeks to use plants that are friendly or indigenous to Utah's environment and general climate in fun and innovative ways.
Localscaping simplifies the landscaping process in five easy steps, allowing you to have a landscape that works and thrives seamlessly in Utah's desert environment.
Better Lawns
Localscaping simplifies the landscaping process in five easy steps, allowing you to have a landscape that works and thrives seamlessly in Utah's desert environment.
Central Open Shape
Localscape experts suggest following a central open shape for your landscape if you're using an irrigation system. This allows sprinkler systems to work efficiently, effectively watering your lawn without wasting water.
Aside from the turf on your lawn, you can also make a central open shape with other materials, like gravel, pavement, ground cover, pavers, or any other flat object. The purpose of a central open shape in your landscape is to maximize your sprinklers and your central irrigation system.
Gathering Areas
You should separate your gathering areas from the central point of your landscape. Patios, decks, and informal seating placed outside of your lawn mean fewer areas to irrigate and maintain. Plan your maintenance beforehand to save time and energy later on.
Activity Zones
Similar to your backyard's gathering areas, place your activity zones outside of your lawn. Doing so decreases the time you need to mow around objects and obstructions in your lawn. You can flank the edges of your lawn with children's play spaces and storage sheds instead.
Paths
Localscape experts suggest having paths between different elements of your landscape. These paths mean larger walkways, which are less work to maintain and might even lead you and your visitors to visit different points in your backyard.
Narrow lawn strips, which are popular in most Utah landscape styles, take time to irrigate and maintain. In comparison, lawn paths are easier to maintain and don't need irrigation as it is outside the usual strips that cut the lawn midway.
Planting Beds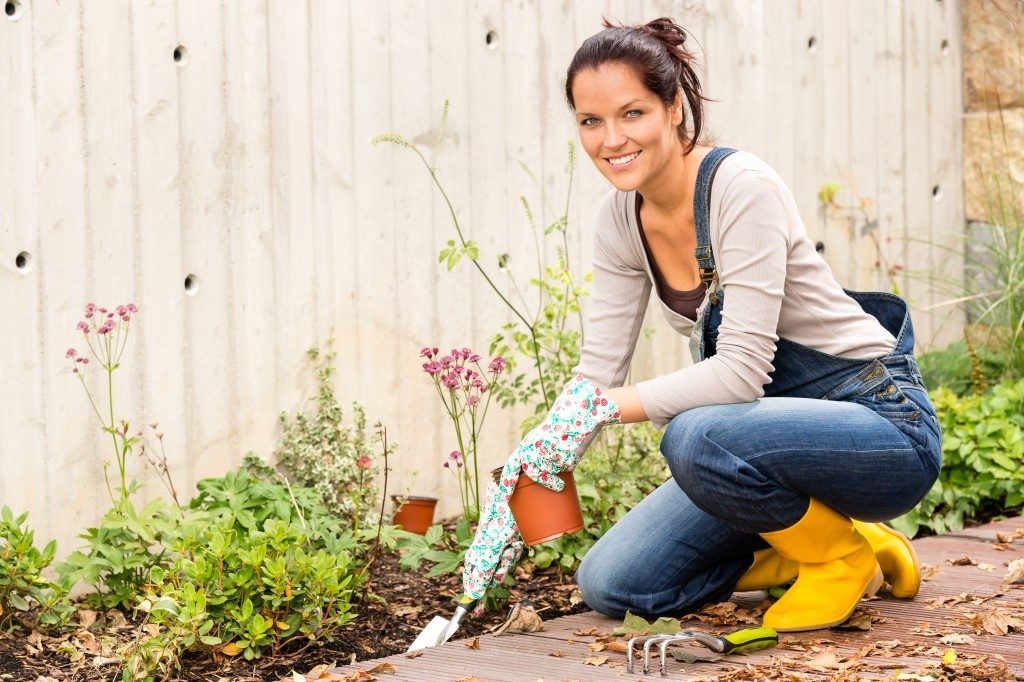 Leftover spaces on your lawn are for your plant beds. Use drip irrigation to reduce weeds on your plant beds. Utah-friendly plants will thrive with minimal maintenance, saving you time, money, and water. Perennial flowers can survive harsh winter temperatures. Some of these are yellow tickseed coreopsis flowers, munstead lavenders, roses, redbirds, yarrows, and the ornamental onion.
Localscaping involves choosing the right plants to fill in the rest of your landscape. It is a modern approach that combines traditional landscaping with more sustainable practices to save lawn owners money, time, energy, and water, all the while maintaining a thriving landscape.