If you're a business owner, you know that attracting customers is one of the most important things in your industry. But how do you go about doing so? The competition in the car repair and maintenance industry is growing fierce. According to a market analysis by Allied Market Research firm, the industry is expected to grow at a CAGR of 7.6% in the forecast period between 2021 to 2031, showing that the competition will continue to increase.
Following these tips can stay ahead of the competition and attract more customers.
Responsiveness
A company's responsiveness is one of the most critical factors in attracting new customers. If you're not quick to respond to requests for quotes, complaints, and suggestions from your existing customers, they may leave your business. This can be a massive problem because it means that when someone does decide to buy from you again, they won't have any good memories of how poorly you treated them.
Instead of letting this happen by taking too long in responding or making decisions that don't benefit both parties, try being more proactive about solving problems quickly instead. According to HubSpot research, 90% of consumers rate quick responses as essential when they have a support question. Hence, you will get good business if you are quick in your responses.
Customer service
Customer service is a vital part of the car repair business. Customers want to be treated with respect and care and feel their concerns are being heard by the company. They also want to know that you are on their side as an employee or business owner.
Suppose you want your customers to keep coming back. In that case, all your car repair business employees must treat them well at every stage of the process, from booking an appointment to picking up the vehicle after repairs are complete.
While most consumers are likely to switch to a competitor after a single mistake, excellent customer service can change that. A Salesforce report shows that 78% of consumers will continue to do business with your company after an error if you offer excellent customer service.
For example, suppose a customer comes to you looking for an antique part of his or her car, and you don't have it. You will lose business if you say no and let the customer go. On the other hand, if you look into your network and find an antique car part supplier, you can improve the overall experience. The customer might even praise your services in front of friends and family, increasing your chances of getting more business.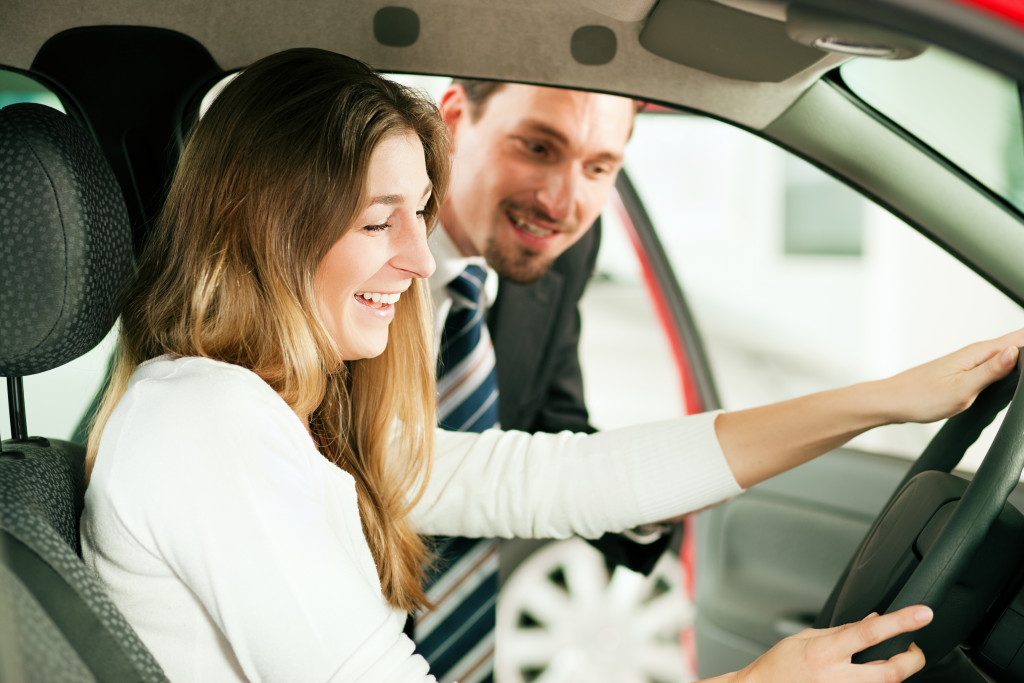 Since many people are looking for antique car parts, it will benefit if you partner with a supplier. There are many antique car parts suppliers. However, you should collaborate with a reputed antique car parts supplier to ensure that it can deliver the required parts within the said time. If there's a delay, it will impact your customer service, too.
Expertise
Expertise is the ability to demonstrate your knowledge of a particular field. Some examples of expertise include being able to repair cars and trucks or being an expert in a specific industry. If you have experience in one area and can show it off to customers, they will be more likely to trust you with their car repairs.
To improve your expertise, research what other people are doing in the industry that interests you most (like mechanics) so that when someone asks, "How do I become an expert mechanic?" Your answer could give them valuable advice on where they might start learning more about this topic before they make their next leap into becoming an expert.
Social media
Social media is a great way to reach new customers. If you're not using social media to market your business, it's time to start. Share photos of your work and testimonials from happy customers on Facebook, Instagram, and Twitter. You can also share industry news and information about services that might be useful for consumers looking for car repair businesses in their area.
There are currently over 4.7 billion active social media users worldwide. This means you already get an existing consumer base. You can use this base to promote your business and attract more customers who are looking to get their cars repaired.
In short, a lot can be done to get more customers in the car repair sector. As you've seen, it starts with having a solid online presence and consistently delivering excellent customer service. Ultimately, you need to understand how people use your business to tailor your marketing efforts accordingly.