Before the coronavirus outbreak, staying fit and healthy is easy. Are you busy? Head over to your company building's gym after work for a quick sweat session. Are you craving delectable but nutritious food? Give your friendly neighborhood vegetarian restaurants a visit for a guilt-free dinner.
However, things are different now. Since many establishments across the country are closed per state-wide orders, you're left with two options when coming out of this quarantine: in excellent or terrible shape. Luckily for you, you don't need gym equipment to get moving at home. Check out these activities you can include in your daily workout routine:
Get Started With Burpees
Want an equipment-free full-body workout? Some experts from healthcare marketing consulting firms will suggest using what is called the king of at-home exercises: burpees. For progression, you can add pushups, squats, lunges, and mountain climbers into your routine. You can also include pulses and jumps on top of the movements for more challenge.
Break a Sweat While You Strut Your Stuff
Do you love dancing to the beat of pop songs? Why not break a sweat while doing it? You don't have to be Twinkle Toes to get into dancing. Many YouTubers, like fitness guru Caleb Marshall, can get you in the groove with their fun dance workout videos. If you're more of the party-person-slash-club-goer type, let Les Mills help you get ripped and ready to party with their exercise workout videos.
Jump on the Blogilates Bandwagon
Unless you're living under a rock, you have probably heard of the fitness activity called Blogilates. With 5 million subscribers, this YouTube channel by fitness instructor Cassey Ho is a must-follow if you are after easy-to-follow workout series and challenges.
Check in for a Quickie
Working up a sweat in the confines of your bunker doesn't take too much of your time. Whether you're in it for five minutes or an hour, channels like Leslie Sansone's Walk at Home or the FitnessBlender have you covered.
HIIT It Hard at Home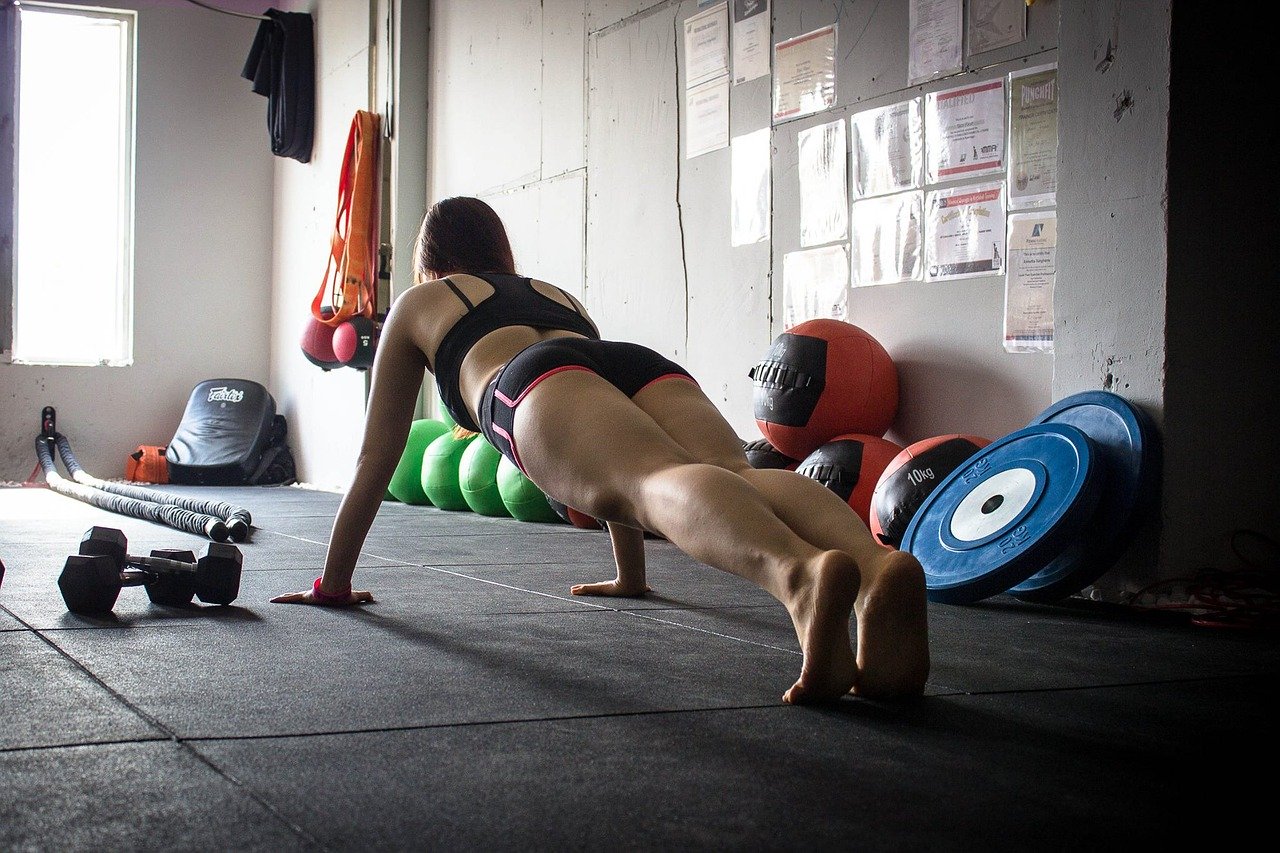 Are you after more hardcore bodyweight movements? Perhaps it's time to hit it hard with some high-intensity interval training (HIIT). If you're not familiar with the term but highly curious, Popsugar Fitness can get you started. HIIT workouts are for you if you want to burn a lot of calories but only got a few minutes to spare in a day.
Take It Easy, Be a Yogi
If doing burpees or dancing isn't your thing, yoga is always an option. Appropriate for increasing flexibility, improving athletic performance, and even toning muscles, this activity is ideal for people who want a more relaxed workout that has equally amazing benefits. The YouTube channel suggestion is to follow Yoga With Adriene for relatable content.
Ready to Start Your Home Workout Routine?
Limiting your movement to stay safe during the COVID-19 pandemic could have detrimental effects both on your physical and mental health. While it's not easy to switch to a home workout routine, establishing one can keep you from going on a negative spiral and ease the anxiety that comes from the uncertainty of this whole situation. Stay safe and in shape by working up a sweat at your home.